North Carolina Workshop
Sunday July 13 2008, 9 - 5, Hickory NC
"It's All About the Light"
Host Studio:
Rose Mary Cheek Photography
322 9th Ave NW
Hickory NC 29601
828-322-2862
What if you could attend a hands on workshop with one of the top natural light experts in the country that in one day would dramatically improve your photography and give you incredible confidence to take outdoor portraits in any kind of light?
What if you had someone take you by the hand and show you just what to look for and how to find beautiful light quickly BEFORE you took the photo?
What if you were in a small class of professional photographers who were all shooting over the shoulder of Steve as he points out how he finds not just the MAIN source of light but also separation light, fill light, natural reflectors, 'kickers' and more - how much better would your outdoor photography be?
Well, now's your chance. You can read more about Steve below but in New England he is known as the 'Natural Light Guru'. You see, Steve's specialty in natural light portraits. And 95% of Steve's outdoor portraits are taken using absolutely NOTHING but daylight - no flash, no reflectors, no nothing!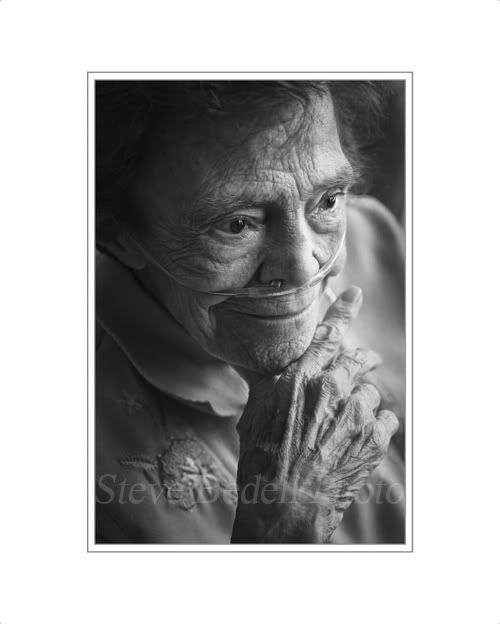 Light is light, whether it's in the studio, outside, or by window light like the above image. The difference is in the studio you MOVE the light, outside or by window you must FIND the light and place your subject in a spot that gives you the light you desire. It's a learned skill, and one you can put into warp speed by attending this workshop. Why go to big presentations with hundreds of photographers that are sometimes little more than advertisements? Come learn in a few hours skills that will benefit your career for years. And have a fun time doing it also!


Now, if you think you've got natural light 'down' and just need help in the studio, we can help there too! As this PPA Loan Collection image above shows, Steve is equally adept in the studio. But even in the studio, his philosophy of making things less complicated than they need to be is apparent. The above image was taken with one light and a reflector. To take good photos, you don't need more equipment, you need more skill.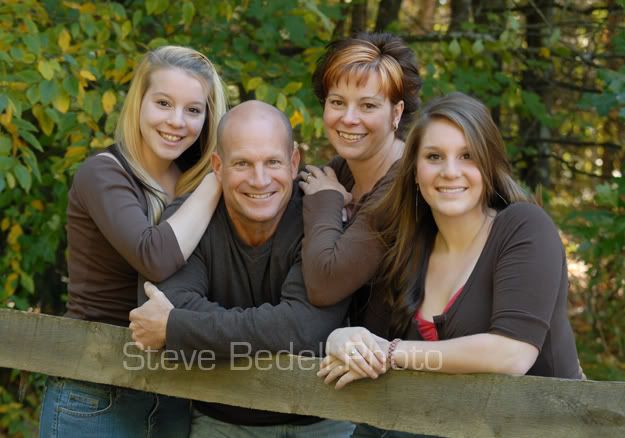 The above image was taken using just daylight.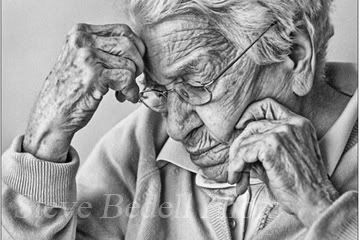 The above image scored 94 by a panel of 6 PPA jurors. It was taken with window light, nothing else. Won Best of Show NH in 2007, among many other awards. "Knowledge is power, but only when you use it."


About Steve Bedell, M.Photog.Cr.
Steve Bedell has been a portrait photographer for over 25 years. He holds both the PPA Masters and Craftsman Degrees and the PPA 'Award of Excellence' for 13+ Loan Collection prints and is a PPA Affiliate Juror. In his last 2 PPA print submissions, Steve has won Photographer of the Year Silver (2 General, 2 Loan) and Platinum (1 General, 3 Loan).
In New Hampshire, Steve has won more awards than any pro in NH history. He has been named the NH 'Photographer of the Year' a record 7 times, an honor no other photographer has earned more than twice.
Steve has been a contributing writer to SHUTTERBUG magazine for 20 years and has presented programs at state, regional and the PPA National Conference. He is tentatively scheduled to speak at WPPI in 2009 and was featured in the January issue of RANGEFINDER magazine for his natural light portraits of the elderly.
Steve has produced two Natural Light Portrait DVD's and 1 Window Light DVD. He also produces EPhoto, an EZine for professional photographers, and EPhoto Elite, a small forum.
Steve owns and operates a portrait studio with his wife Lorraine in Dover NH, a city of 25,000.


Testimonials
Whether you're a seasoned pro with plenty of 'ribbons' and experience or a newer photographer, you will benefit from this course. Steve's Natural Light Workshops at his NH studio always sell out quickly and photographers in the past year have traveled from as far as . Some photographers make it an annual event and have been coming for several years. Below is just a small sampling of the many testimonials on file:
"Steve--just wanted to say THANKS so much for a great seminar...I loved the shots I got under your excellent guidance!"
Jessica CardinaliWilmington, MA 01887
Hi Steve, I just finished watching your "Finding the Light" and Beach Shoot dvd's. Awesome, awesome, awesome. Some how, Steve you have a great way of teaching. I really get so much out of your lessons. I know last year when I attended your seminar in, I think, May, I really felt great about what I learned.
Regards, Agnes Kane, MA
Hi Steve, Thanks for Sunday - it was a great class, and you really are a fantastic teacher. I always appreciate the time you take to make sure we are "getting it".
Patty Axford, MA
Thank you Steve!
Your seminar was one of the best I've ever taken... and best of all, I feel inspired again. Your energy is infectious, and I love the simplicity with which you work.
Leigh Kelly, ME
Beautiful images, Steve! I thoroughly enjoyed the workshop, and have already started practicing what I learned.You make it look so easy!Thanks again!
Jim Carlen, NH


The Details
Location and Times: See Above
Cost: $195, only $175 if registered by July 1st
Included: Full day workshop, water, soft drinks, snacks, coffee and donuts in the morning. (Note: Studio, window, and outdoor lighting will be covered, inclement weather may cause changes to schedule.)
$50 Gift Certificate to LustreColor lab.
PPA Merits for PPA members.
What to Bring: Camera, lens/lenses you use for portraits, light meter, reflector/gobo.
To register, use buttons below, or contact: Steve Bedell at 603-743-5732 or at smbedell@gmail.com. $25 non refundable deposit, balance at door.
SUPER BONUS: All photographers who register by July 1 will receive Steve's 'Natural Light Portraiture' DVD and bonus CD absolutely FREE! A $70 value!
Class size: 10 minimum, 20 maximum
Make today the day you are in total control of light!
Return to EPhoto Photo School home